FMA KiwiSaver Health Check
The Financial Markets Authority (FMA) is encouraging people to get their KiwiSaver fighting fit during Money Week.
You can give Bay Financial Partners a call on 07 578 3863 or take the FMA's simple KiwiSaver health check below to make sure your KiwiSaver Account is on track to help you achieve your retirement goals.
1. Do you know who your KiwiSaver provider is?
2. Do you know what type of fund you are in?
3. Is your KiwiSaver on the right tax rate?
4. Do you know how much money you have in KiwiSaver?
5. Do you think KiwiSaver is government guaranteed?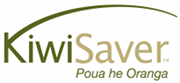 bayfinancialpartners.co.nz is operated by Bay Financial Partners Limited and is not endorsed by, or affiliated with, the government or Inland Revenue. Bay Financial Partners Limited is using the KiwiSaver trade mark and logo under licence from Inland Revenue. To view the official New Zealand government KiwiSaver website, please click here.