Retirement planning is a whole separate topic because, by definition, your income no longer comes from you working.
Hopefully you will have investments that will be generating an income but you may have to rely solely on a pension.
Please feel free to browse the articles below to learn more about this topic.
Subcategories
KiwiSaver is a New Zealand Government initiative design to assist New Zealanders save for their retirement. KiwiSaver is currently voluntary, with a range of membership benefits.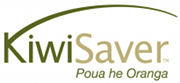 bayfinancialpartners.co.nz is operated by Bay Financial Partners Limited and is not endorsed by, or affiliated with, the government or Inland Revenue. Bay Financial Partners Limited is using the KiwiSaver trade mark and logo under licence from Inland Revenue. To view the official New Zealand government KiwiSaver website, please click here.