Changes to KiwiSaver
The Government has some announced that changes to KiwiSaver may be announced in the next budget on Thursday 19 May 2011.
It appears most likely that the maximum tax credit will be reduced from $1,042.86 and minimum member contributions increased. The $1,000 kick start is likely to remain.
Last week I wrote of how the member tax credit effectively doubles the first $1,042.86 you contribute to your KiwiSaver account. From a KiwiSaver investors point of view reducing this level is a shame but not the end of the world. Any tax credit is better than none, we are still getting "free" money, just less of it. It is unlikely any reduction will apply to the 2011 KiwiSaver year.
Increasing the minimum member contribution from 2% of salary will obviously cost wage and salary earning members more and that will hurt those on lower incomes. If you find you can't afford extra deductions from your wages or salary remember you can take "contribution holidays".
If you're not in KiwiSaver yet call us on 0800 447 347 to discuss opening your account.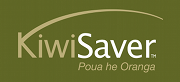 Created on .
Last updated on .