Keeping Track of Your Investments
There are numerous options available to you. Please click on the headings below to review some options.
Getting Record-Keeping Financially "Sorted"
Heading towards the end of another financial year the issue which usually dominates people's minds is:
The Tax Return.
Tax season has a way of reminding all of us of our shortcomings in our record-keeping….accounts to be updated, receipts to be found, statements to collect and file…
So here are some good tips for getting financially sorted – in the document keeping sense that is.
Get rid of old paperwork as you come across it.
You have to keep tax records for 7 years, but beyond tha it is your choice. And all those old credit card and bank statements – which you can now access online anytime you like – do you need to keep those? Getting rid of excess clutter and old paper records is an excellent first step in keeping your records "sorted".


Go paperless.
While paper documents have their uses for sure and the world is definitely not going paperless, one of the best ways to stay sorted is to reduce future paper flow where you can. Apart from helping to de-clutter your house, a key advantage of electronic documentation is the ability to search for it by name on multiple devices. That is way better than pulling out cob-web covered shoeboxes from under the hallway stairs…but there is an even better reason: By opting for electronic document delivery instead of allowing these documents to pass through the mail, you'll lessen your risk for identity theft and other types of financial fraud. (Of course, that's only true if you've taken the necessary steps to protect yourself online, such as downloading the latest version of your browser and Internet security software, as well as maintaining robust passwords.) Which brings us to the next key point…


Use a password manager.
If you're conducting more of your financial business online--and most of us are, for convenience reasons as much as a desire to stay organized - keeping track of so many user names and passwords can be cumbersome. Of course, you can do it the old-fashioned way, by tracking this information in a document of all of your account information that is itself password-protected. The downside is that you'll still be responsible for changing those passwords periodically, which is not something most people get around to doing. You can get free quality software which securely stores your online account information and passwords on your computer and smartphone, and regularly update your password for you. One we like is Lastpass https://www.lastpass.com/


Keep important paper information safe (but accessible).
Nothing is better really than having a home safe or fireproof box for the really important documents (passports, birth certificates and so on), and a file cabinet for the returns and papers, which

must

still be kept.


Develop and maintain a master document.
A master document – whether it is a folder full of papers or one composite "Word Document" or Excel spreadsheet with all the important information like account numbers and who you have insurance policies with is necessary to stay organised. Not only can such a document serve as an invaluable reference point for you as you manage your affairs, but it can also provide a guide for your loved ones if, for some reason, they need to assist with your financial affairs at some later date. Whatever you do, plan to keep your master directory safe, preferably in that fire-proof safe you are about to buy. Keep an online copy in a cloud storage space or email it to yourself.
How have you elected to receive information on your investments?
I Didn't Get The Form!
Recently both Z Energy and TrustPower offered existing investors the opportunity to invest in new isssues - if they completed a form.
A number of clients rang us concerned that they hadn't received the forms in the mail, asking if we could we provide them. The offer was only open to existing investors so the forms weren't publicly available.
To start with we put it down to NZ Post's reduced delivery schedules. But when they still hadn't arived after a week we talked to the share registry - Link Market Services who were very helpful.
Investigation found the same cause, the investors that hadn't received the forms in the mail had elected to receive information by EMAIL. So the forms were emailed rather than posted.
The investors hadn't see the emails.
More and more email is becoming the preferred method of delivering information, we vastly prefer delivering information by email, as it is days faster and infinitely cheaper.
But in situations like this that require a piece of paper to be printed out, signed and returned perhaps its not the best method.
Both the major share registries in New Zealand - Computershare and Link Market Services have facilities on their web sites where you can check how information is being delivered to you.
You will have to create an "account" to do so, we strongly suggest you do.
Computershare - www.computershare.co.nz
Link Market Services - http://www.linkmarketservices.co.nz
Make Sure Other Parties Have Your Details Correct
It is very important that the Official Register of your investments has your details recorded accurately.
Near enough is NOT good enough!
These days you have to be able to prove who you are if you want to do anything with your investments. If they have your name wrong it is you that is going to have to prove that you are the same person that made the original investment. And that generally takes time and much filling and signing and copying and posting of documents.
Best practise is to ensure your FULL legal name is recorded, the same as it is on your Passport, Drivers Licence, Birth Certificate.
I've seen an instance where one person had shares in the same company recorded in three names. The Surname correct but with:
David and second name spelt correctly - yes the one we want!
David and second name spelt incorrectly (it's an unusual second name)
David and no second name - a bit lazy.
And just Dave - really lazy!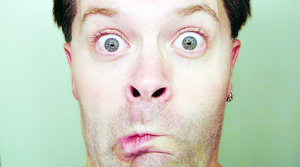 He wanted to sell all of them. So it was either open four broking accounts in the four different names or prepare three change of name forms to get them consolidated into one. It took two extra weeks.
Sometimes whoever is filling in the form on your behalf will make incorrect assumptions. My Father was christened Terry, not Terrence but often Terrence would end up on documents.
If you want to sell an investment and the name they are registered under is not EXACTLY the same as on your identification documents it is likely to create an extra layer of form filling that will delay the process. A delay that might cost you money.
When you pass away, investments that aren't recored correctly with your full name can get missed, meaning your heirs may miss out. And the executor will have to spend extra time sorting it out. And of course if your executor is a lawyer they will charge your estate for the extra time.
If you are receiving more than one distribution notice for a share it is a sure sign that that something may be amiss. They may have duplicate records with the name correct, unless you understand why you want them "split" get them consolidated onto one.
If you have investments in the name of a Trust this is particularly important. If the Trustees have changed be sure to advise the registry. And even the order of the Trustees names is important, get the order different and you get a different holding!
Save yourself time and money in the long run.
Check that the registration details on your investments are correct.
If they aren't contact the registry and start the process of getting them correct.
Keeping Track of Your Investments with Sharesight
How Do You Keep Track of Your Investments?
We have been searching for an easy to use, Cost Effective, reliable and flexible system for clients to keep track of their portfolio.
We've found a solution - it's called Sharesight.
Sharesight will help you track your holdings and the market prices of your listed shares, bonds and many managed funds and automatically record estimates of dividends you should be receiving. You can also enter other types of investments into it and price them yourself, such as your gold bullion, or your vintage car collection.
It can be difficult enough deciding what to invest in. Then once you have invested, you start facing more challenges.
A few of the questions most investors ask themselves:
What investments do I own?
How many of them do I own?
What are they worth?
How have my investments performed?
How much income have I received?
What should I put on my tax return?
There are many different ways people keep track of their investments including notebooks, paper spreadsheets, computerised spreadsheets and specialised computer programs. Often if the person keeping track of the portfolio can no longer do so the responsibility falls to someone else and they may find the system is difficult to follow or they don't have the right software or passwords and they have to start from scratch.
What happens when you pass away? Will your survivors know how to follow your system? Where to find your notebook? Some people may enjoy it but for many the paperwork that can be involved with an investment portfolio is just drudgery, time wasted preventing us from doing more fun and important stuff like investigating the next investment, gardening, fishing, playing golf or even mowing the lawn.
Read more...