Jesus and Moses Golfing
What would happen if Jesus and Moses got on the golf course together?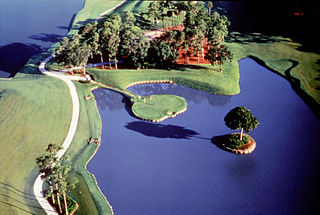 Jesus and Moses are playing golf in Heaven when they come to the par-three 17th hole, a long carry over water to an island green.
Moses tees off with a 3-wood and hits the green. Jesus takes out his 5-iron and says, "I'm going to hit a 5-iron because Tiger Woods would hit a 5-iron from here."
Jesus tees it up and hits a lofted iron shot that finishes 25 yards short of the green and in the water.
Jesus turns to Moses and says, "How about parting the water so I can play my ball where it lies?"
Moses says, "No way. You foolishly chose the wrong club because of your Tiger Woods fantasy and I'm not going to be a party to it!"
Jesus shrugs and starts walking on the water to where his ball went in. Just then, a foursome approaching the tee box sees Jesus walking on the water.
One of them asks Moses, "Who does that guy think he is, Jesus Christ?"
Moses turns and says, "No, he thinks he's Tiger Woods!"