Make Sure Other Parties Have Your Details Correct
It is very important that the Official Register of your investments has your details recorded accurately.
Near enough is NOT good enough!
These days you have to be able to prove who you are if you want to do anything with your investments. If they have your name wrong it is you that is going to have to prove that you are the same person that made the original investment. And that generally takes time and much filling and signing and copying and posting of documents.
Best practise is to ensure your FULL legal name is recorded, the same as it is on your Passport, Drivers Licence, Birth Certificate.
I've seen an instance where one person had shares in the same company recorded in three names. The Surname correct but with:
David and second name spelt correctly - yes the one we want!
David and second name spelt incorrectly (it's an unusual second name)
David and no second name - a bit lazy.
And just Dave - really lazy!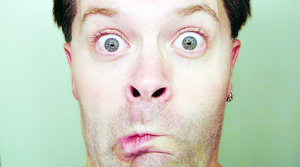 He wanted to sell all of them. So it was either open four broking accounts in the four different names or prepare three change of name forms to get them consolidated into one. It took two extra weeks.
Sometimes whoever is filling in the form on your behalf will make incorrect assumptions. My Father was christened Terry, not Terrence but often Terrence would end up on documents.
If you want to sell an investment and the name they are registered under is not EXACTLY the same as on your identification documents it is likely to create an extra layer of form filling that will delay the process. A delay that might cost you money.
When you pass away, investments that aren't recored correctly with your full name can get missed, meaning your heirs may miss out. And the executor will have to spend extra time sorting it out. And of course if your executor is a lawyer they will charge your estate for the extra time.
If you are receiving more than one distribution notice for a share it is a sure sign that that something may be amiss. They may have duplicate records with the name correct, unless you understand why you want them "split" get them consolidated onto one.
If you have investments in the name of a Trust this is particularly important. If the Trustees have changed be sure to advise the registry. And even the order of the Trustees names is important, get the order different and you get a different holding!
Save yourself time and money in the long run.
Check that the registration details on your investments are correct.
If they aren't contact the registry and start the process of getting them correct.